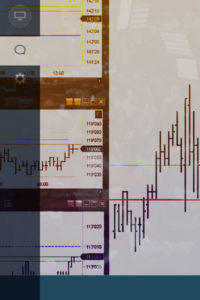 The trading room opens promptly at 7:00 CST. I begin by sharing price levels followed by my analysis of the overnight session and my take on early trading opportunities.
This is ALL TRADING, ALL THE TIME.
The markets covered are the US 30-year bonds, 10-year notes, 5-year notes, and SP500 Futures. The room is used primarily by professional traders. New traders are strongly encouraged to take the education course before entering the trading room.
Some general information about the trading room:
The price information that I share does not replace or have any effect on my newsletter. We are using the additional information in conjunction with the newsletter and setups looking to find multiple reasons (confirmation) to make a particular trade.
My primary goal is to keep the room informed of the trades I like...but please understand: my trading room is NOT one of those "the GURU calls out trades and everyone takes them" types of room. Communicating my thought process thru the room helps the attendees with their own decision-making while affording new traders the opportunity to hear me "think the market thru".
There is a message board in the trading room. Use it to verify something if you think you misheard...use it to get up-to-speed if you're returning from a break. But please consider this: my clients rarely use the message board and, the less time I am diverted to the message board, the more time I can spend analyzing the market and fulfilling my primary goals for the room.
My moderating in the trading room helps my clients from the newest (to avoid dangerous market conditions) to the most successful (by being another set of eyes on the markets). With this in mind, my method of analysis demands focus. There will be stretches of silence in my trading room. If there's nothing to say, I'm not going to say anything. I run the room to help my clients find trading opportunities and make more sense of the market.